Hey everybody, It's July you know what that means?
It's my last full month here in Texas.
HOORAY!!
Know what else it means?
iPhone 3G in 3 days.
DOUBLE-HOORAY
And Batman midnight IMAX premiere
OMG TRIPLE HOORAY.
so as you can see, July is substantially more exciting than June. (Or what could be called "the wet season" here, seriously it rained nearly every single day). 4th of July here was awesome, best one I've ever had. Houston has this
The "largest land-based fireworks show in the country" (Is it just me or does every show manage to be the biggest in some way. Biggest how? most fireworks? longest show? launched from the largest area? occupying the largest amount of space in the sky? no one knows) Unfortunately, if you want to see them you have to cough up money for parking, admission, and then fight these:
way too many people trapped in the sweltering heat. But this year, my friend James works at the neighboring Alley Theatre, and invited me and some friends to a company party. On the roof. With free food and drink. No parking fee. And an amazing view of the fireworks.
It was absolutely spectacular, the fireworks are synced with music which is always cool, and they have lots of neat fireworks like hearts and smiley faces. Combined with a skyline view from the building, it was the best show I've seen
thus far.
Also yesterday I bought a bunch of stuff for my dorm. It was cool because Bed Bath& Beyond does this program where you can pick out all the stuff you want and they'll ship it for free to the Bed Bath & Beyond in wherever you're going, conveniently packed in one box for you. Very Nice.
All of my stuff is green (which, blogosphere, is my favorite color. Remember that in case of a quiz!) and soft and awesome. I think my dorm bed will be better than my bed here at home. The coolest thing I found though were these removable adhesive modern art stickers. You can stick them on your wall to make it look like it's been painted in cool ways, but it hasnt! Perfect for dorm life!
In closing, I also saw Wanted: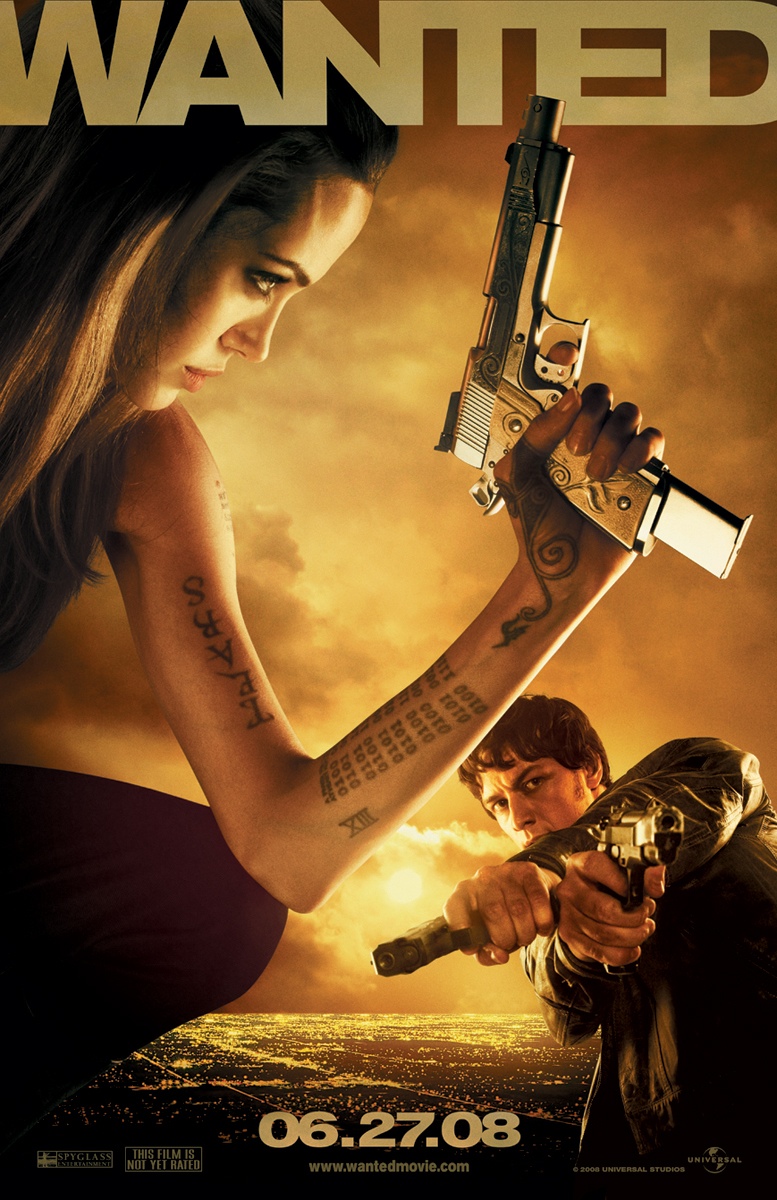 Which is, in a word- badass. I liked it a lot, even if it was totally over the top, it was good over the top, like shoot-people-with-exploding-arrows over the top, or drive-a-car-into-a-helicopter over the top, or believe-keanu-reeves-could-possibly-save-mankind over the top.
(Bonus points if you can name all those movies)